WAPT is a load and stress testing tool that lets you easily analyze the performance of your web site. It can be a mobile application, a web service or a customized ERP system. Web solutions of all sizes and technologies can be tested with WAPT just fine.
The test is created in a matter of minutes. A few clicks are required to make thousands virtual users execute concurrent sessions against your web application. In case you need to emulate reach client functionality in the data-driven mode, you can add variables and session-specific values. This is done with help of a convenient user interface that lets you browse and modify your test as a simple sequence of HTTP requests. No script programming is required unless you want to integrate complex calculations into your test.
Descriptive graphs and reports will let you analyze the performance characteristics of your system components under various load conditions, isolate and fix any bottlenecks and optimize your software and hardware configuration.
We help businesses test and adjust their web solutions, run all checks before going to production and eliminate risks of unexpected overload. If you are about to release a new or an updated application, WAPT will answer all the business-critical questions related to it:
How many concurrent users your web site can handle?
What response time your users will experience?
How frequently users will see errors and need to reconnect?
Will your site respond correctly to a stress load?
Can it get back to normal operation after that?

For advanced users we offer the Pro version of our product. In addition to the regular WAPT features it provides distributed cloud-ready testing solution, online server and database monitoring, better handling of RIA applications, custom pass/fail criteria and integration capabilities.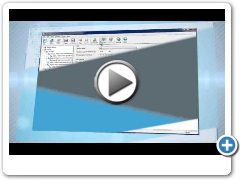 In order to minimize your learning curve we recommend taking a look at WAPT Quick Start Guide and other demos:
(2.42Mb, PDF)

(3.81Mb, PPT, Slideshow)
Microsoft Certified