WAPT is a load and stress testing tool that provides an easy-to-use and cost-effective way to test any web site, including business applications, mobile sites, web portals, etc.
With WAPT you can create load tests in a matter of minutes. A few clicks are required to make thousands virtual users execute concurrent sessions against your web site. The product supports testing of RIA applications in the data-driven mode. It works with secure HTTPS pages and all types of authentication. Descriptive graphs and reports will let you analyze the performance characteristics of your system components under various load conditions, isolate and fix any bottlenecks and optimize your software and hardware configuration.
Did you know that after passing all functional tests every second newly created web application fails under the regular load conditions? Just a hundred active users may be sufficient to cause a fault. How about a peak load appearing when your web site becomes the crucial component of your business?
Fortunately, before going to production you can apply WAPT to answer all the performance questions, including the following ones:
How many concurrent users your web site can handle?
What response time your users will experience?
How frequently users will see errors and need to reconnect?
Will your site respond correctly to a stress load?
Can it get back to normal operation after that?

For advanced users we offer the Pro version of our product. In addition to the regular WAPT features it provides distributed cloud-ready testing solution, online server and database monitoring, better handling of RIA applications and integration capabilities.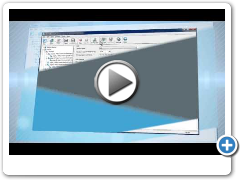 In order to minimize your learning curve we recommend taking a look at WAPT Quick Start Guide and other demos:
(2.22Mb, PDF)

(3.81Mb, PPT, Slideshow)
Microsoft Certified